Agribusiness Insurance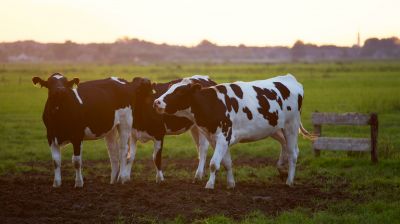 At SafeWest insurance we know agribusiness. From dairies to berries, from walnuts to wine, from corn to cattle ranches, we recognize the importance of agriculture and the effort it takes to compete in the global agriculture industry. We are here to support you.
We believe the best service comes from knowledgeable and responsive experts. That's why we have talented insurance professionals with deep roots in agriculture, so we can get to know you, understand how you run your unique operation, and help you protect your business. Ask us about our specialized training in the agriculture business. We aim to set ourselves apart from everyday insurance agents by knowing much more about Agribusiness than our competition.
We recognize that no two agriculture businesses are the same, particularly in an agricultural industry as diverse as ours. We offer customized insurance coverages based on our unique knowledge of your business needs. We work with carriers that design products specifically for your needs, offering you the flexibility to cover what is most important to you.
SafeWest Insurance protects farms and ranches from small family farms to multi-state operations for a broad spectrum of insureds throughout Washington and Iowa. To meet this wide variety of insurance needs, we represent multiple sizes and types of insurance carriers for Agricultural Insurance.
We provide complete farm & ranch insurance protection that you can depend on. We have tailor made programs available for small, medium and large farming operations, ag processors, farm machinery contractors and custom harvesters.
Agribusiness coverage
Because we represent virtually all major Ag Insurers, our policies offer many coverage options so you can balance how much risk you're willing to assume with the premium you're willing to pay. Most insurers also offer premium reductions in the form of credits. By specializing in Agribusiness Insurance, we can help you qualify for these credits, reducing your insurance costs.
In addition to the traditional property, liability, excess liability and auto policies, SafeWest Insurance also offers Agribusiness Mulitcover Portfolios which package all the traditional coverages and more into just one program.
Business Packages
Farm/Ranch Coverages
Umbrella Liability
Automobiles and Trucks
Employee Benefits
Workers Compensation
We can provide coverages for:
Warehouses
Agriculture Processors
Vineyards and Wineries
Orchards
Cattle and Dairy
Crop Dealers